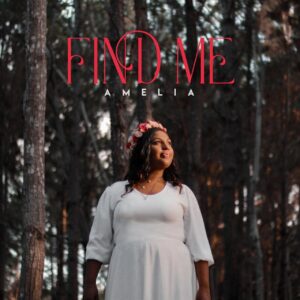 Amelia Maharaj, who goes by the stage name Amelia, is a new worship artist from the Island of Trinidad & Tobago.
She has been a worship leader at her church, Faith Assembly International for many years and is now moving into a new season as a solo worship artist.
Amelia been on a rollercoaster journey with my relationship with God and I have lost many battles seen and unseen but He kept me even when I lost to myself His love kept me. So I'm pretty excited to share a piece of my heart and a piece of my testimony
'Find Me' is her first single and we are believing that it bless others as the go deeper into their journey with Christ.
Written by: Amelia Maharaj
Label: Dystar Creative
Produced by: Uri Music, GLA Studios, Kavzam Records
Email: dystar.creative@gmail.com
Facebook: https://www.facebook.com/
Instagram: https://www.instagram.com/amelia_maharaj1/
Favorite Charity: https://www.compassion.com/ (Compassion International)