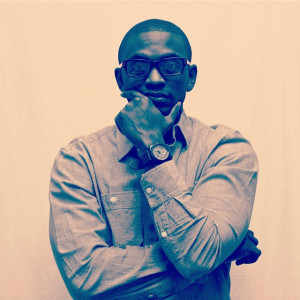 Born in Baltimore, MD on January 28, 1980, Benjamin Harrell was raised by his parents, James and Ivey Harrell. They raised him with the understanding that there was nothing more important than faith and family. With his mother a singer and his father a writer, Benjamin was immersed in the arts at an early age. Benjamin played the violin for a couple of years but then his focus turned to poetry.
Benjamin found that poetry was the best way to express himself. He had a gift for translating the heart of man into words. Benjamin and his father created Writer's Foundation LLC, created to write stories, poetry and music to praise God and provide motivation through creativity. After writing hundreds of poems, Benjamin started to realize that something had been missing. He remembered his father playing Otis Redding's "Sitting on the dock of the Bay" and explaining his emotion he felt about the beauty of the words.
It was that emotion, the feeling that overwhelms you when you are touched by a song, which challenged Benjamin to write music. "Music is the place that I live in when I'm captured by its presence." Benjamin relentlessly began pursuing his new found passion. Benjamin is determined to pursue a career in song writing.
To sum it up, he is a Christian songwriter looking to make an impact to the world by letting them know how awesome God is!!!
Email: benjharrell@yahoo.com
Website: https://soundcloud.com/benjaminharrell
Songwriter's Page: www.writersfoundationllc.org