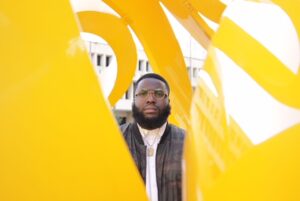 SANNI is an upcoming artist from Fort Worth, Texas with a mission to spread the gospel through his walk with Christ. His music transcends through the hearts of believers and non-believers alike, to expose the light in desolate places. The Bronx native has created music for several years and has spent time writing and exploring his faith and how everyday circumstances influence his artistry.
With musical influences from The Notorious B.I.G., Lauryn Hill, J. Cole, KB, and countless others, he is able to project the light within himself, through R&B/Soul.
SANNI will release his debut album this month hoping to inspire a new generation. We are excited to experience this journey with you.
Email: bookingsanni@gmail.com