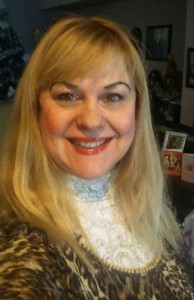 Jeanette Parsadanian has been gifted ever since she was 5 years old with a beautiful singing voice. Along the years she sang in the chorus group in Jr. High School. She went from there to taking 7 years of voice training in Hollywood, California from music teacher, George Carr. She then became born again in 1973 at Pastor Shock's Church, Faith Center, located in Glendale California. She started singing in 1975 at the Full Gospel Bus. Men's Fellowship in the Wilshire, Los Angeles area, broadcast on KFSG. In '76 she sang in the Choir at Christ Church where later she met Pastor Eddie Parsadanian. She sang on TBN at Christ Church which was televised on Sundays. From 1977-1982 Jeanette continued her singing career at the Full Gospel Bus Men's Meeting which was broadcast on radio stations KFSG and KGER. In 1978 at TBN she performed on the French PTL with Jock and Gladys Forcan. The programs (videos) went to Haiti. In 1982 she sang the National Anthem at Dodgers Stadium. In 1980 she performed for the Mario Morillo Crusades in the Los Angeles Shrine Auditorium, and Long Beach Auditorium.
Then in 1986 while performing at Christ Church she met Eddie Parsadanian, their Assistant Pastor. Married on May 2nd 1987. In 1988 they had their first child Elizabeth, to be followed in 1990 by their second child Jeanetty.
On November 19th, 1995 Pastor Eddie and Jeanette were blessed in having their own church. Living Word 4427 W. Pico Blvd Los Angeles, CA 90019. She has a number of songs released on CD. Including the 2002 CD "I Love You for Who You Are" which was in a movie "Crossing Ways" reviewed on "The Dove Foundation" and her CD was released on itunes, Amazon, Sound cloud and You tube In 2009 she released a music video available on DVD "Everlasting Kindness". Which is on You tube, Vimeo and IMDB With having such an anointed voice, she continues to bless the world with her talent while occasionally doing voice over's for fun.
Jeanette Parsadanian
500 E. Valencia Ave #102
Burbank, CA 01501
Cell – 818-396-2369
Email: Jeanparsa@gmail.com
Website: http://www.cdbaby.com/cd/parsadanian